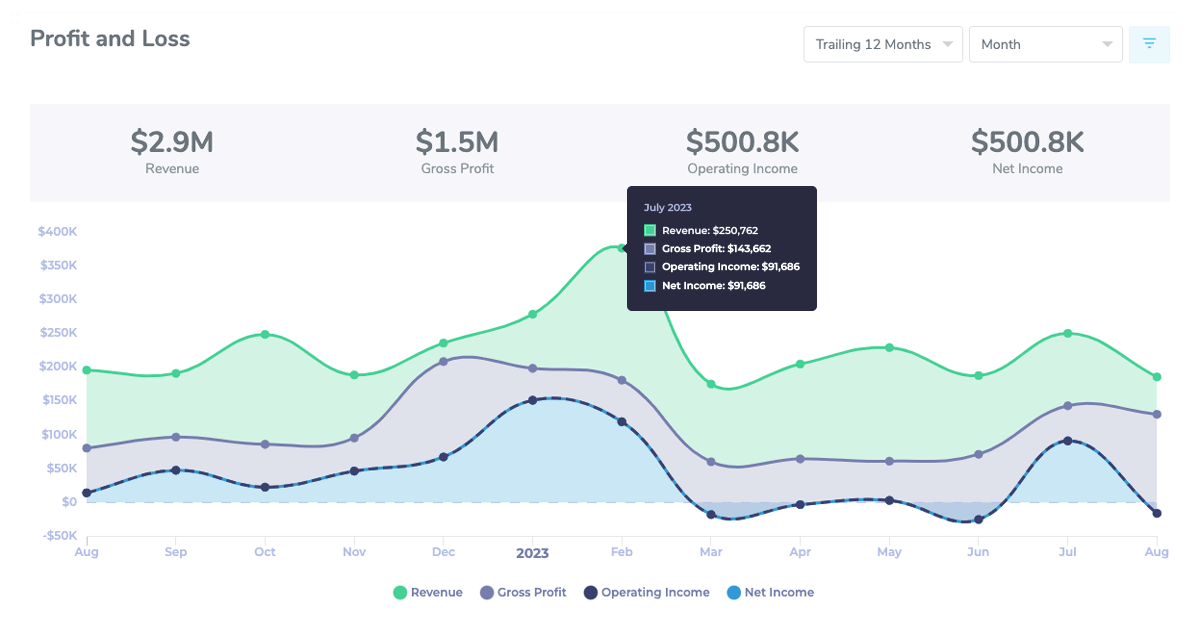 Revenue

Year to Date Actual

vs. Year to Date Goal

Year to Date Goal

Annual Goal

Gross Profit

Year to Date Actual

vs. Year to Date Goal

Year to Date Goal

Annual Goal

Net Income

Year to Date Actual

vs. Year to Date Goal

Year to Date Goal

Annual Goal
Business Performance
Understand your finances without the hassle of spreadsheets.
Revenue, Direct Costs and Net Income Dashboards

Profit and Loss Details

Compare year over year performance

Track and customize goals and trends
Free Trial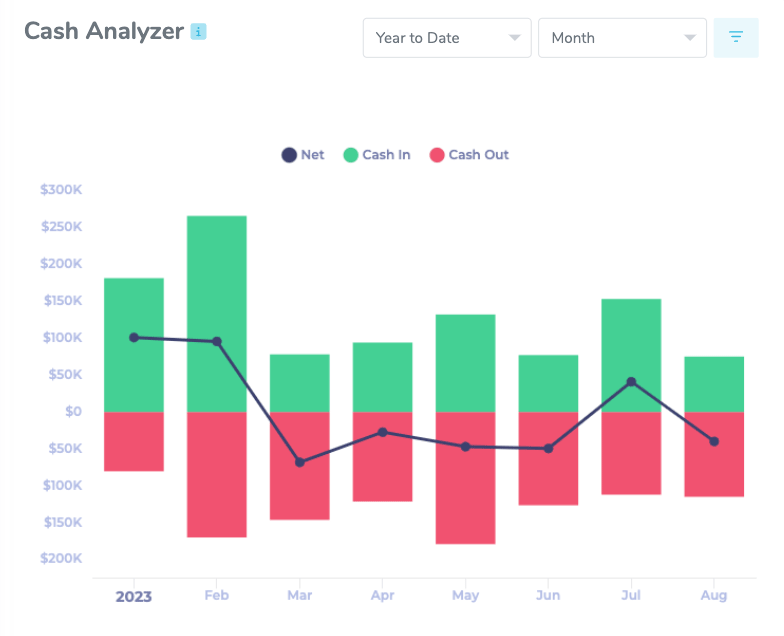 Cash Management
Make tracking cash simple.
Track monthly cash inflows and outflows

Cash runway and cashburn

Net Cash on Hand
Free Trial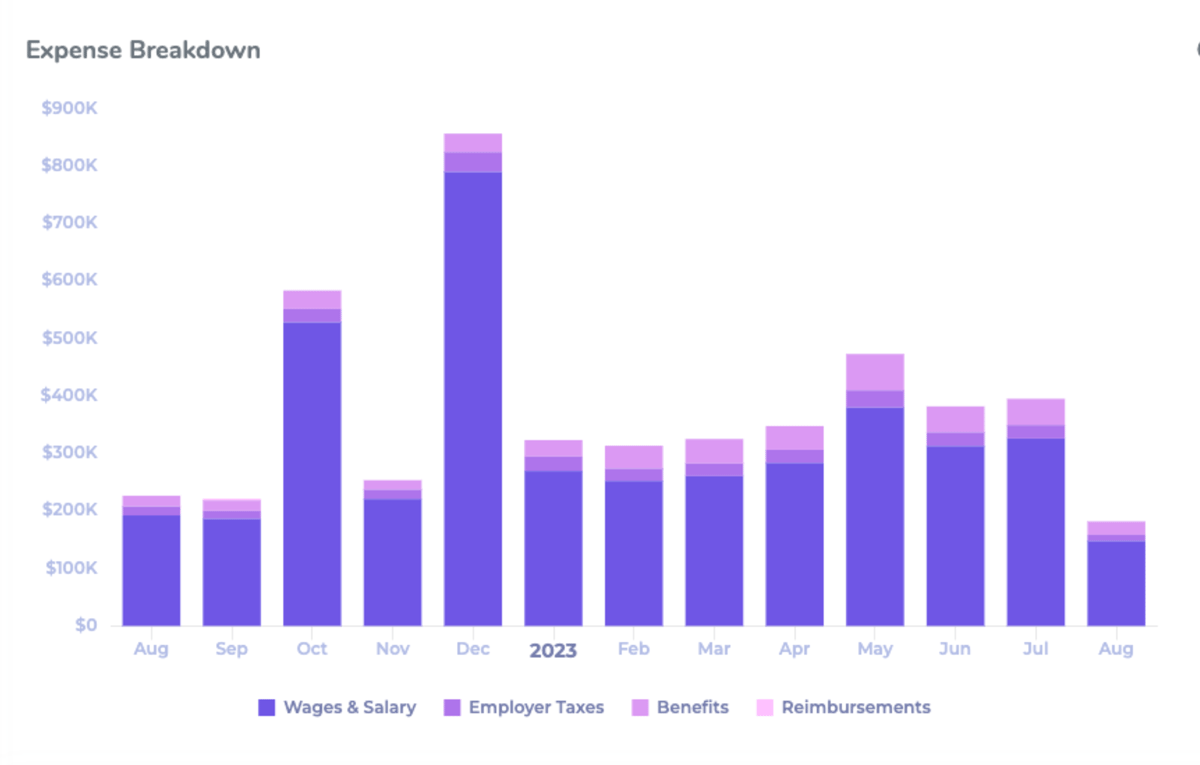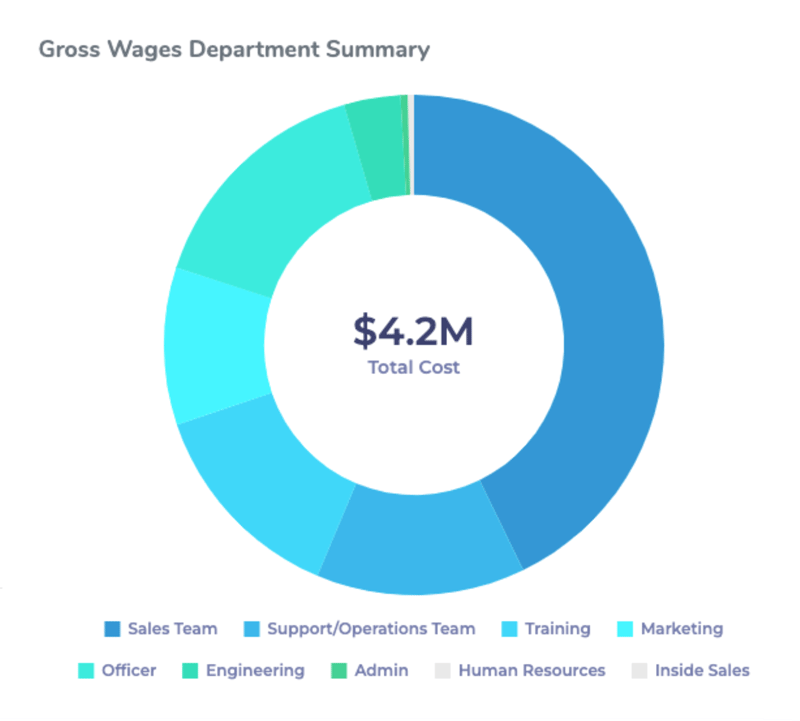 Payroll Analytics
Powered with
Combine accounting and payroll data for workforce insights.
Payroll Expense Breakdown

Costs by Department

Headcount by Department

Revenue and Net Income by Headcount
Free Trial
Metrics
Key Financial Metrics Unified

so that you can easily monitor progress.
Book Meetings with Your Dedicated Team in Our App
Review your dashboards and connect with your advisor.
Accounting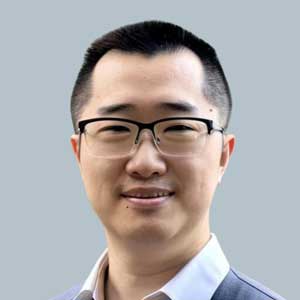 Henry Hung
Client Advisor
Next Availability
Today at 3:00 PM EST
Tax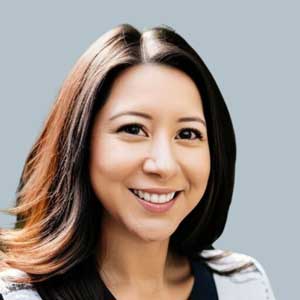 Brenda Fuentes
Client Advisor
Next Availability
Today at 4:00 PM EST